WHAT IS AN XTREME CHARACTER CHALLENGE?
It is a MIND BODY SOUL ADVENTURE - like an 'MOT' for men.
It's a life check up. It asks big questions and expects to deliver big answers.
If you have lived a bit and are looking to re-boot, re-charge or re-engage, then an XTREME CHARACTER CHALLENGE adventure is for you.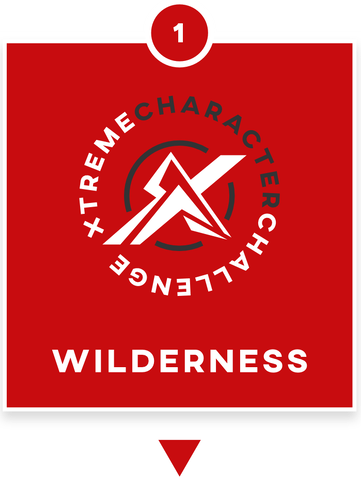 XCC WILDERNESS
is a 4 day adventure in the wild: a significant physical challenge that tests and builds skills for life.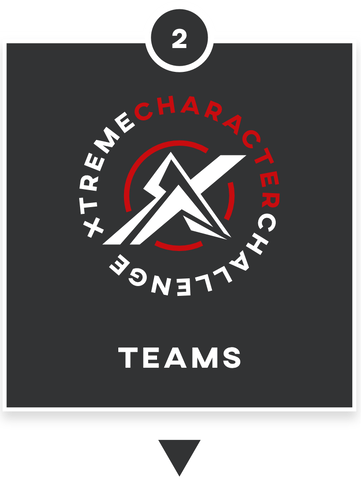 XCC TEAMS
is for you and 5 mates. In your small TEAMS you will complete various tasks - some individually, based at home, others together, based in the wild.
Because we know that many men need these adventures – especially in difficult times – we're offering XTREME CHARACTER CHALLENGE free to anyone who needs it. Sign up now, we mean it.
Our mental health, like physical health, can fluctuate. It is reported that almost 50% men regularly feel worried or "low".
Our minds are also the places we often make moral decisions, about what we think is right or wrong. We think through problems and think about issues.
On an XCC we make space to talk about some of the difficult challenges we face and to speak together about some of the "solutions" or at least some ways others have found answers.
It is a time for you to think.
That's why it is a MIND ADVENTURE
It can be said that we don't just have a body, we are a body! Our bodies are remarkable, strong, resilient and powerful….but some of us haven't discovered that yet.
An XCC is a demanding physical experience, designed to challenge and test your body. It's not a military fitness test, more an exercise in determination and resilience. Those who have gone before you have said it was one of the most rewarding physical experiences of their lives.
Your body will impress you…but you should get ready: train a bit, it will be tough.
That's why it is a BODY ADVENTURE
You might be wondering: "What do they mean by SOUL?" – some people don't even believe such a thing exists!….but we think that when you connect with people, or watch a sunset or stand in a quiet place, something can happen "inside" us. And this is a SOUL connection….
XCC events are run as a journey to discover identity and purpose. Faith is therefore a key element and is something we talk about, specifically from a Christian perspective. However everything we do is held as "optional" in the sense that you buy in as much as you can and want to.
That's why it is a SOUL ADVENTURE
WATCH OUR SHORT FILMS TO FIND OUT MORE
Select Your Wilderness Challenge- Sign up NOW to Wales '23 ... or a 2024 XCC event
Because we know that many men need these adventures – especially in difficult times – we're offering XTREME CHARACTER CHALLENGE free to anyone who needs it. Sign up now, we mean it.
​What kit should I bring?
It's important that you ONLY bring what is on the list, nothing more. Try to borrow any items you don't already have. Some group items can be hired from our website shop.
​In the event of a family emergency how can I be contacted?
We take this issue very seriously and a mobile number will be given to all participants in advance of the event to leave with family/friends.
​What is the route?/Where are we going?
You will see! At the right times you will be fully briefed by our experienced crew throughout the weekend ... not knowing now is part of the challenge!
​Can I bring snacks or isotonic powder?
No. All food is supplied. You bring 1.5 litres of water, and we supply water thereafter. Extra snacks (unless for medical reasons) will be confiscated.
​What if I have specific dietary requirements and/or medical conditions?
Ensure you have filled in the relevant details in your sign up form and we will take it into account where possible.
​How fit do I need to be to take part?
It is a physically challenging event, so if you can't walk up stairs or jog to the local shop without breathing heavily it's definitely time to start training. Prepare as much as you can in the lead up to the event - walk, run, do basic strength training (examples here) - and ensure you drink plenty of water and fuel your body with healthy 'quality' calories.
​I've heard these events are just for men - can women take part?
Due to the nature of topics we discuss and the way men in particular respond and open up, these events are currently only for men. We have a partner organisation called 'ARISE' that run similar events for women.
​When should I sign up?
Now! And encourage your friends to join you, you won't regret it.