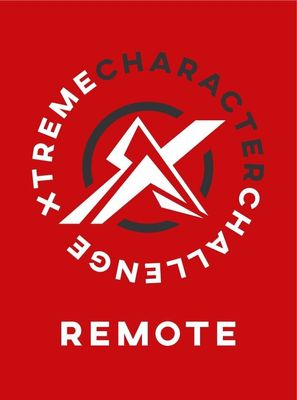 XCC REMOTE
£50.00
Out of stock
XCC REMOTE is an XTREME CHARACTER CHALLENGE like no other. It's a MIND BODY SOUL ADVENTURE that will test you physically, morally & spiritually. It's like a "health check up" -- an opportunity for challenge & correction. It is a wake up call. It is a test. It is a FAITH based journey.

Uniquely, this XCC is designed around YOU & your life commitments. It is a bespoke ADVENTURE based from home – like a custom made suit; it will fit you perfectly. You will have some control over how and when you do things. You will need to take initiative & be pro-active. But at the same time, we will make some demands of you (especially out of working hours). You will need some flexibility in your diary from Thursday 21h00 - Sunday 09h00.
KEY TIMES YOU WILL NEED TO BE TOTALLY AVAILABLE ARE:
Thursday 21h00
Saturday 17h00 - 18h00
Sunday 07h00 - 08h00

More detailed instructions are issued once you sign up.

Be bold. Sign up now.
"I started this remote challenge for something to do, I had nothing to lose, and what an experience it's been! It's showed me the benefit of slowing down! Look at your tasks for the day, enjoy the work you're doing and take time to rest. I've been shown how to be both occupied yet not frantic, to be busy but not over stretched." J.B.
"I have found my inner capacity to do more. I have found that my own walls I build within myself can be overcome and dismantled. Wow, what a time!" M.G.
"I have enjoyed and benefited from this way more than I thought I would." P.R.
SKU: 10001-28